Yesterday, Microsoft held their Windows 10 Devices event in New York City to showcase their upcoming lineup of hardware built from the ground up for Windows 10. Terry Myerson of Microsoft revealed that since its launch at the end of July, Windows 10 has already been installed on over 110 million devices around the world. He went on to discuss their vision of a unified operating system, where apps and hardware are cross-platform compatible and can be used to converge business workflow into a streamlined process.
Many Microsoft devices were showcased at this event, including the Microsoft Band, Microsoft Hololens, and new flagship Microsoft Lumia products. The products which garnered the most attention were their new Surface products, which included the new Surface Pro 4, and a surprise unveiling of their first ever laptop, the Surface Book.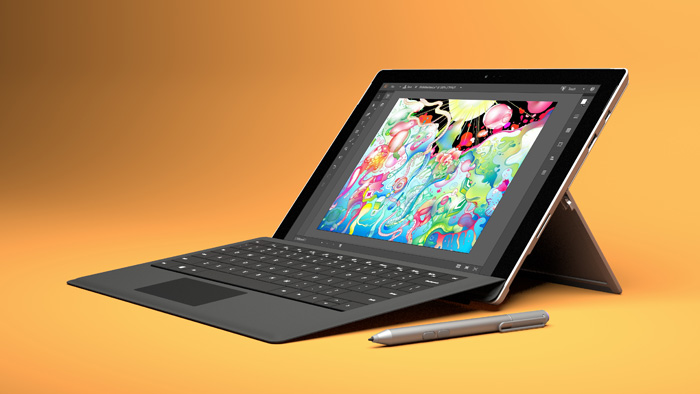 The Surface Pro 4 continues to build on the well established pedigree of the Surface Pro line with the latest Intel 6th generation Core processors, making it 30% faster than the Surface Pro 3. The new tablet has a slimmer, lighter body with a new 5 million pixel, 267 PPI display and will last up to 9 hours on a single charge. It will also be available with storage capacities of up to 1TB and up to 16GB of system memory, a very welcome option for power users on the go. The Surface Pro 4 goes on sale October 26th, starting at $1,179.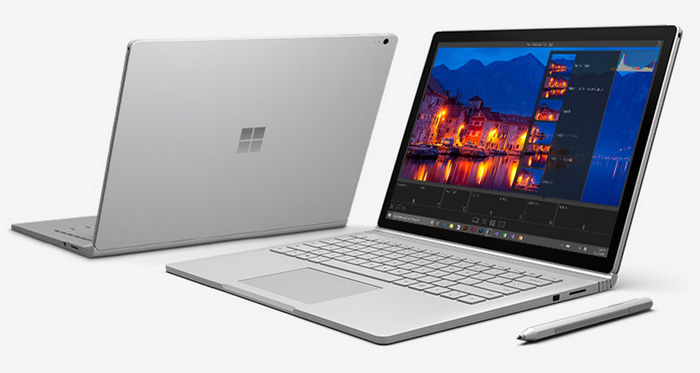 While we knew that Microsoft was planning to introduce a bigger Surface tablet, we didn't know it was going to be a laptop. Microsoft is calling the Surface Book the "ultimate laptop". It has a 13.5-inch 6.4 million pixel display. It will feature the latest 6th Generation Intel processors with up to 16GB of RAM and up to 1TB of internal storage. An optional discrete NVIDIA GeForce graphics chip will accelerate GPU intensive processes like AutoCAD and 3D modelling. With up to 12 hours of battery life the Surface Book will be a true workhorse for power users. Perhaps the most impressive feature of all is that the screen detaches from the keyboard, turning into the most powerful tablet in the world. The Surface Book goes on sale October 26th, starting at $1,949.
View the full Microsoft Windows 10 Devices Event video here